WHAT IF EVERY CONVERSATION WAS A WIN?
WHAT IF YOUR WHOLE TEAM WERE UNITED IN DRIVING YOUR BUSINESS UPWARD?
WHAT IF UNHAPPY CLIENTS WERE UNHEARD OF?
When most of us think about improving our business we think about advertising, or adding a service, or dropping our prices.
The fact is that none of these will make as much of a difference as having a great team. More than anything else, a great team is what makes people talk about you, and a great team is what makes them come back.
A great team doesn't just happen. They grow out of training and culture, as any coach will tell you. What might surprise you is how easy it is to get, once you know how.
The Superstar Educator program is all about growing a great team. We make it easy for you to build a culture grounded in shared knowledge and celebrating wins. Once you get started, it's all wins.

FACILITATION FOR EVERY OCCASION
Over 100 videos loaded with proven leadership tools
Grow a team of motivated, dedicated professionals
Create and live with a team code of honor
Make a habit out of positive mindset
Conflict resolution made easy
Cultivate a culture of learning and winning
Easily develop positive business-building habits

Identify and resolve all resistance

Pivot your team's sales mindset
Turn incremental change into massive profit
Tons (and tons) of proven team management tools
Turn every client into a walking talking testimonial
and more and more and more...
Sometimes a question is big and fuzzy. What's the best way to coach? How do I get my whole team to participate? How do I deal with conflict? How does it work in MY salon? How do I tackle a complex problem?
We created Paths – collections of videos that break complex issues down to their parts so they become as easy as, well, following a path. We start with the big fuzzy question, and then we solve it.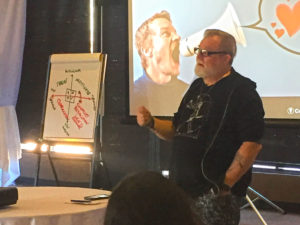 resolving resistance in any situation
grabbing their attention and keeping it
a quick and easy tool for planning lessons
controlling the room with questions
using the 4 principles of memory to guarantee they get the message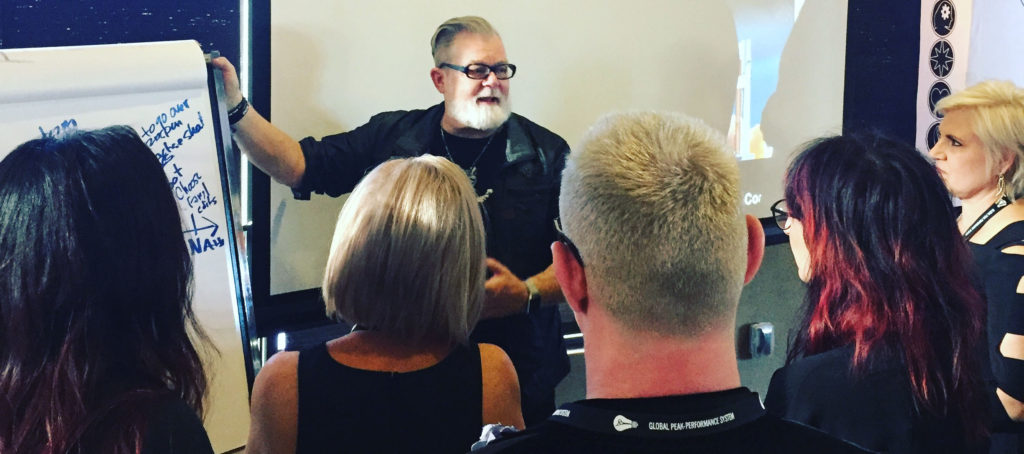 2 easy ways to connect authentically
5 steps to sensing and solving confusion in the room
get the message across even if they don't speak the language
identifying the needs of each type of learner
the 5 key points in a powerful presentation
5 steps to turning every confrontation into a win-win
Chris Moody on Closing Strong
Chris Baran on Using Music

THIS SOUNDS LIKE A LOT OF WORK, AND WE'RE ALREADY BUSY PEOPLE
It's really not. This is stuff you and your team are going to use every day. It's about a positive culture that makes people want to be there. It's about making every client a walking talking testimonial. The journey will not be a chore. It's fun, it's full of wins, and you'll see measurable successes every day. Morale will go up, loyalty will go up, sales will go up. This is all wins. If you've already got an education plan, it's an easy fit. And if you don't, we help you get started.

JUST GIMME SOME SALES TIPS
Well sure, we cover sales and how to motivate your team to be excited about selling. Anyone could tell you that marketing emails should go out at 8am on a Thursday, but wouldn't you rather turn every single conversation into an opportunity?

WAIT, REALLY? WHAT'S IN THE BOX?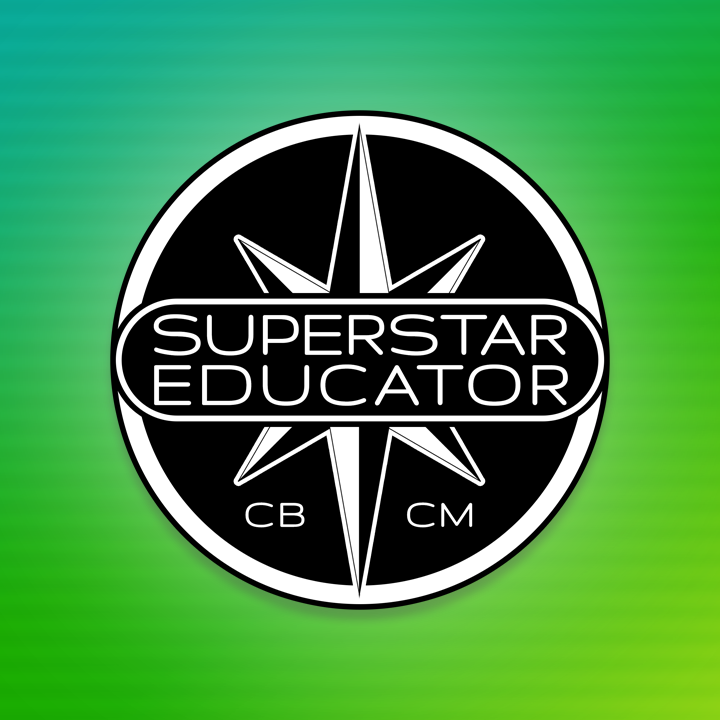 15 complete paths with Chris Baran and Chris Moody covering topics like:
getting your team onside with new ideas
coaching vs training and when to use which
the 4 steps to super effective hands-on coaching
cultivating culture and confidence starting right now
so many more

HOW LONG IS ALL THIS GOING TO TAKE?
Tricky. You will start using these tools immediately. It will take time to integrate everything into your systems and make them your own. And we'll be there when you need it, whether it's starting your education program for the first time or coaching new associates a year from now.
Shut up and take my money!
Get the knowledge to propel your business upward starting today
Get people-management tools you will use every day
Want to check it out first?
WITH BUILT-IN PROGRESS TRACKING