Chris Baran is an award-winning stylist and world-renowned educator. He has owned salons and trained teams and for decades he has made it his mission to make those things easier for everyone else. After all, salon owners don't get into it because they want to spend their days training. They do it because they have a vision. So he created these courses to almost fly themselves – easy for educators to run, easy for stylists to use, so that owners can focus on building the business. And it's working.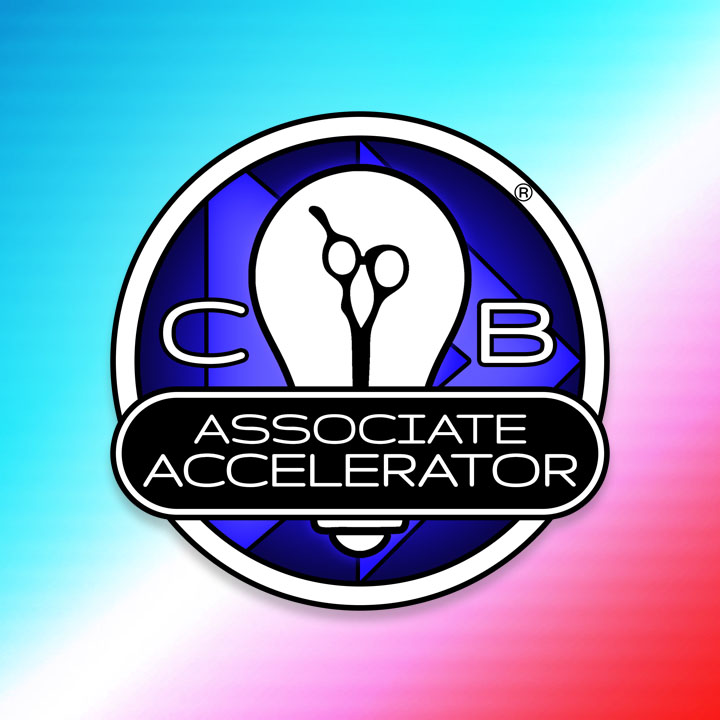 Get them on the floor in two weeks and directly generating revenue in less than three months with client-ready skills that meet or exceed your salon standards. This team program WAY overdelivers!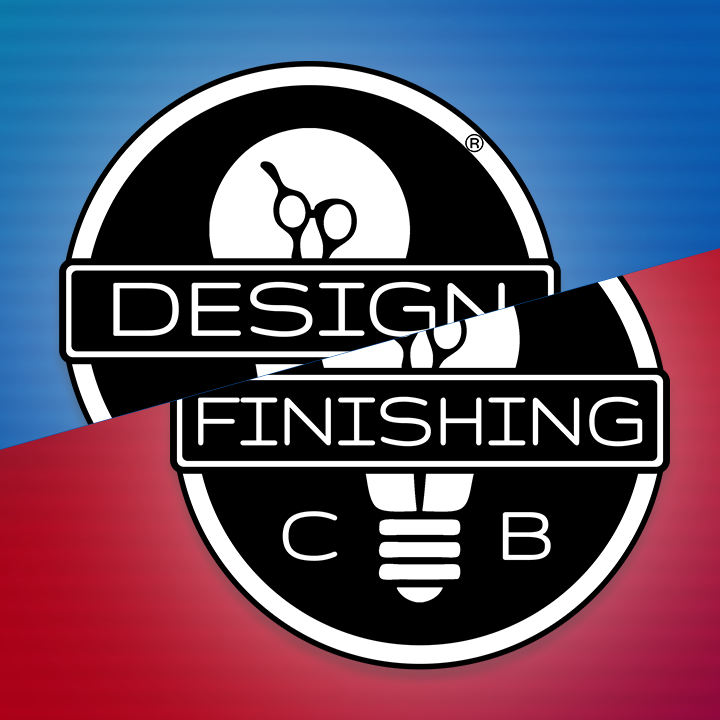 Understand haircutting instead of memorizing haircuts. 7 face shapes, 4 profiles. Straight, wave, frizz, curls. Brushes, hot tools, countless products made easy. Make all decisions with confidence.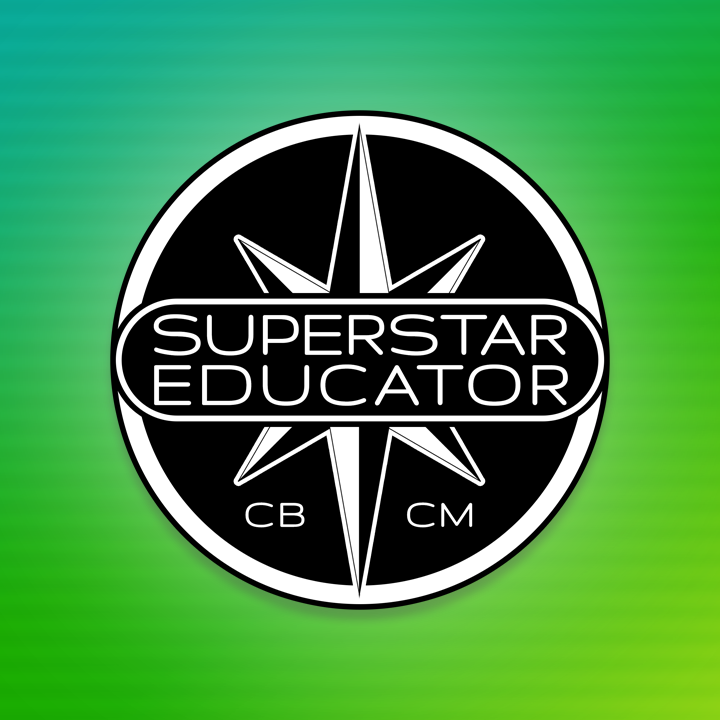 Great educators are masters of engagement. They lead you in a transformative experience. These are the tools they use. Your team culture and your bookings are about to pop.
After purchase, your login credentials will arrive by email.
Tap the login button at the upper right and enter your credentials.
If you're not redirected to your Profile page, tap "My Profile" at the upper right.
If you ever forget your password, you can request a reset from the login screen.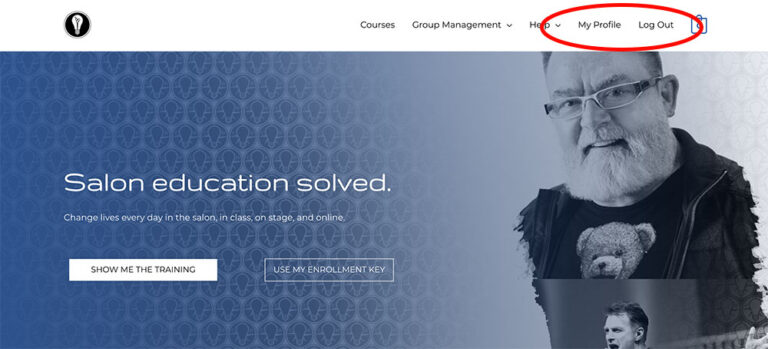 Get to your courses from here – tap the course name to go there, or tap the arrow for more info.
If you are a Group Leader, you'll see the Group Management button.
scroll down to manage your subscriptions and account info.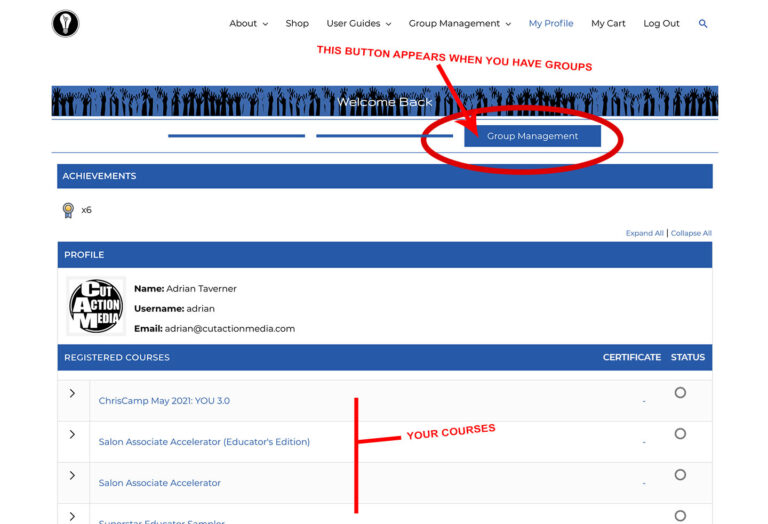 The programs all look a little different but they work the same under the hood.
Doing is the greater part of learning. By working along with the videos your knowledge retention goes from below 30% (passive watching) to above 75% (active learning).
We love goals We love celebrating wins We love watching that little progress meter fill up
When you're confident that you've taken in all in, hit the "Mark Complete" button to tap in another win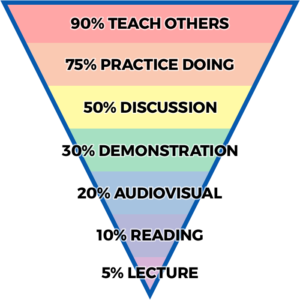 Groups let educators easily manage customized education plans for the whole team, making the path to success faster for everyone
Find out everything you need in the Help Guide for Team Educators
Join the Salon Associate Accelerator community! For Accelerator owners and educators only. Connect with us and with other salons. Share your wins and your challenges!
Salon Team Training. Not an Accelerator subscriber? No worries – tons of salons are connecting and sharing in the Salon Team Training group open to all. Please join us!
Getting help. If these help docs haven't solved your problem, please email. We respond to support requests as quickly as we're able.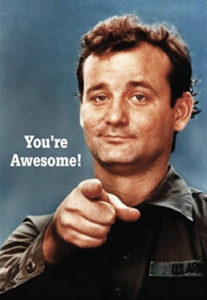 Hey, let's not make it weird. Sometimes you just gotta go. It's cool.
But we'll always welcome you back.
In your Profile, scroll down to the Dashboard section and tap "Subscriptions"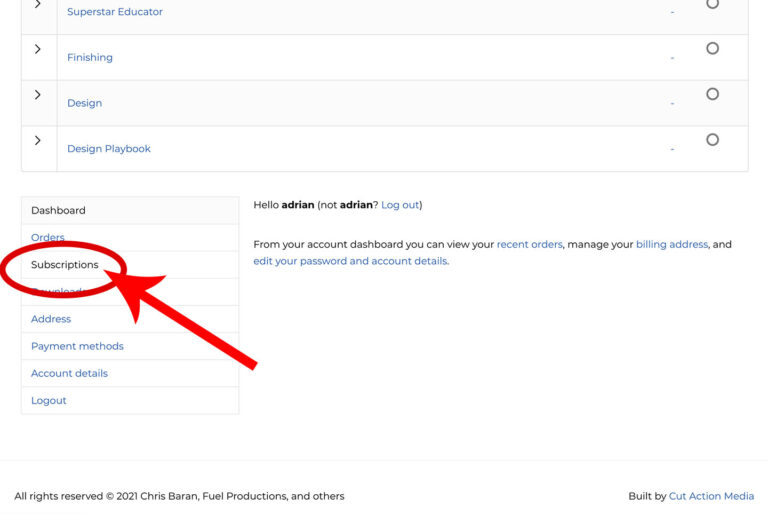 Select the subscription you want to cancel
Tap "Cancel" – there is no Confirm step, so be sure you're sure.
Course access will end at the end of the current subscription period.
Educators Edition access ends immediately – NOT at the end of your term.
Associates will always have access to their progress and quiz results.
Note that we cannot offer refunds for any subscriptions